Meet Nathan Adrian
Cancer prepared this Olympian for a global pandemic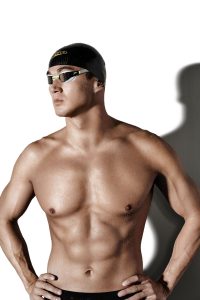 Five-time gold medalist Nathan Adrian was walking into practice when his doctor called to confirm his testicular cancer diagnosis. He proceeded to lift weights, then hit the pool; swimming was his rock.
Acting swiftly, Nathan saw an oncologist and a urological surgeon within days. Shortly after surgery to remove his tumor, Nathan was training hard for his fourth summer games during the day, but at night, he pored over research to determine optimal next steps. The pathology report revealed aggressive cancer cells, and Nathan faced several treatment options. He carefully evaluated the variables and probabilities science had to offer. Decades of cancer research gave him confidence in his decision to have a laparoscopic lymph node dissection, followed by active surveillance regimen.
"Early diagnosis is the key to survivorship. You must be your own advocate. Don't wait!" – Nathan Adrian

Passion and Perseverance Prevailed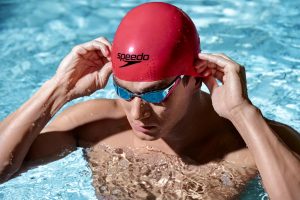 Nathan promptly resumed exercise and meticulous training to regain weight and strength. Within months, he anchored Team USA to victory in the 4x100m freestyle relay at the World Championships.
Grounded by swimming, Nathan heeded his coach's wise words, "Control your controllable, and block the rest." That mantra propelled him through training, competing, cancer and more. The cancellation of the Tokyo 2020 summer games due to the COVID-19 pandemic was undoubtedly devastating for Nathan and fellow athletes, yet he took it in stride. Nathan attributes his resiliency to a silver lining that emerged from his cancer journey: gaining a different perspective of what is truly important at the moment.
Today, when Nathan isn't busy training for more gold medals or teaching swim lessons, he advocates for men's health and early screening. He believes science is key to treating cancer without limiting lifespans or quality of life. That is Victory Over Cancer.®
Donate Now
Tell Your Story