Meet Mikari Tarpley
Teen Broadway star raises awareness and funds for cancer research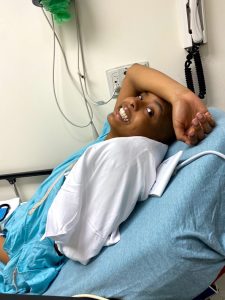 Teenage actress and Broadway performer Mikari Tarpley was in her performing arts studio when she felt unusual soreness and swelling in her neck. At first, she wasn't too concerned, knowing her family's history of thyroid disease. However, a myriad of tests revealed irregular lymph nodes and suggested a thyroid carcinoma. Mikari kept her positive attitude as she courageously prepared for surgery.  
Yet post surgery, the biopsy results revealed B cell irregularities, and Mikari's doctor diagnosed her with Hodgkin's lymphoma. Understandably, the severity of the news hit her hard. Mikari was scared and wondered if she was going to die. Next, she wanted to know if she was going to lose her hair. Indeed, her beautiful hair fell out during chemotherapy; Mikari's dad shaved his head to show his support of her new look. 
Fifty years ago, my cancer would have been terminal. Without decades of research, I would not be healed. Research brings hope that one day kids won't get cancer.
Mikari Tarpley
Mikari'
s
 M
otto: Keep Living Life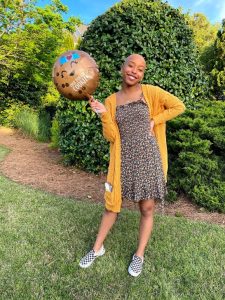 Weeks of chemotherapy brought a suite of nasty side effects and extreme exhaustion, but Mikari never lost her upbeat spirit. Her advice to others going through cancer treatment: "Just smile; think about what makes you happy. And, find positive things to incorporate in your journey."   
Today, Mikari is cancer-free, although she will continue to have regular scans to watch for recurrence. Due to her compromised immune system, Mikari is especially diligent in protecting herself from COVID-19 and only sees friends in a socially–distant manner. Likewise, she uses her social media influence to encourage others to limit interaction and be safe during the pandemic.
Inspired by her battle with cancer, Mikari wants to help other kids fighting cancer. For her sweet sixteen birthday, she raised awareness and funds to support cancer and sickle cell anemia, another cause close to her heart, in lieu of gifts. She also recently made an appearance at the virtual Dick Vitale Gala to support the V Foundation's Pediatric Cancer Research Fund. Through funding research, hopefully more children and teens, like Mikari, will continue to have healthy futures.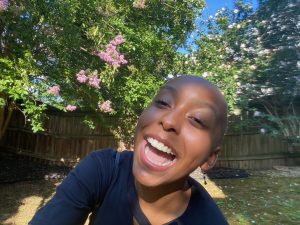 Donate Now
Tell Your Story