Meet Maureen & Jacques Roeth
For many Victory Riders, the event is a day of celebration. For some, it's the accomplishment of completing a challenging ride and raising funds for game-changing research. For others, it's honoring the special people in their lives who have faced cancer.
For Maureen and Jacques Roeth, it was all these reasons and more. The 2022 event also fell on their wedding anniversary, so they celebrated the day by cycling together.
While many participants rode in groups, the Roeths stood out in a special way – they completed the 60-mile route on a tandem bicycle, a sport they've been participating in since Maureen received a cancer diagnosis in 2014 that changed her life in many ways.
"The prognosis for the original diagnosis of a sinonasal undifferentiated carcinoma (SNUC) tumor was very poor," said Maureen.
SNUC is a rare and aggressive cancer that affects the nasal cavity and sinuses. There are currently very limited treatment options or research studies focused on this type of cancer. Maureen underwent months of chemotherapy and radiation treatments to target the disease, but the treatment options came with life-altering side effects of their own.
"The radiation caused blindness, loss of taste and smell, and about a 50% reduction in hearing," explained Maureen.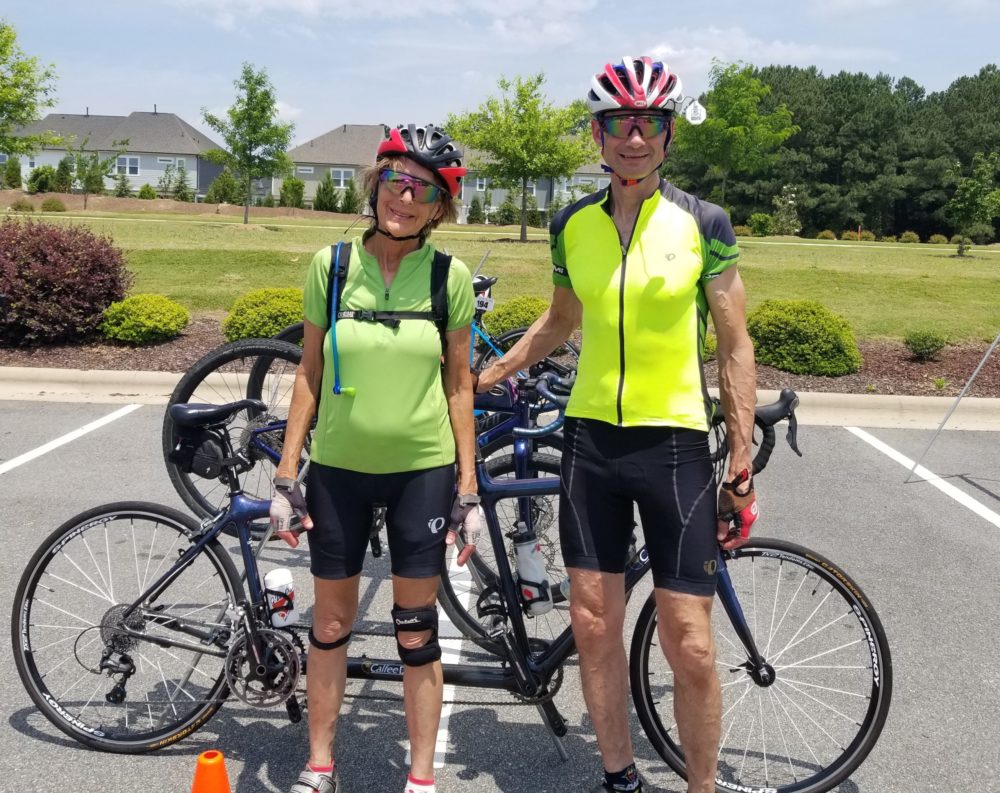 Her positive attitude and fierce determination kept her pushing forward through every challenge, and together with Jacques, they found a new hobby in tandem bicycling. "I borrowed a tandem in July of 2015," said Jacques. "We gained experience, nicer bikes and have since done quite a few tandem rides."
Maureen has now been in remission for seven years and continues to advocate for cancer research. From her own experiences, she knows there is still much more work to be done to better understand this disease and improve treatment options to minimize the impacts they have on patient lives.
Collectively, the Roeths raised an amazing $2,700 for cancer research by rallying their family and friends to support the cause through Facebook fundraisers and email messages.
Through every obstacle, they both continue to show that ambitious spirit that makes the Victory Ride such a special and inspiring event.
"I have a lot to celebrate including the wonderful people that have helped me through my cancer," said Maureen.
Donate Now
Tell Your Story