Canine Comparative Oncology
Canine Comparative Oncology
Dogs are man's best friend, but did you know they could also be part of the key to unlocking the mystery of cancer? The V Foundation's Canine Oncology Research Consortium innovative grant-making program will help accelerate research in the comparative oncology field.
This initiative allows us to work with cancer centers and veterinary colleges nationwide to make grants for canine comparative oncology with a goal of faster and less costly care for both pet dogs and for humans, as well as better informed research designs.
Some of the most prevalent cancers diagnosed in both humans and dogs include sarcomas, melanoma, lymphomas, breast and bladder cancer. Cancer is the leading cause of death in dogs, with one in four developing the disease in his or her lifetime.
Donate to the Canine Oncology Research Consortium
Read Our Full Press Release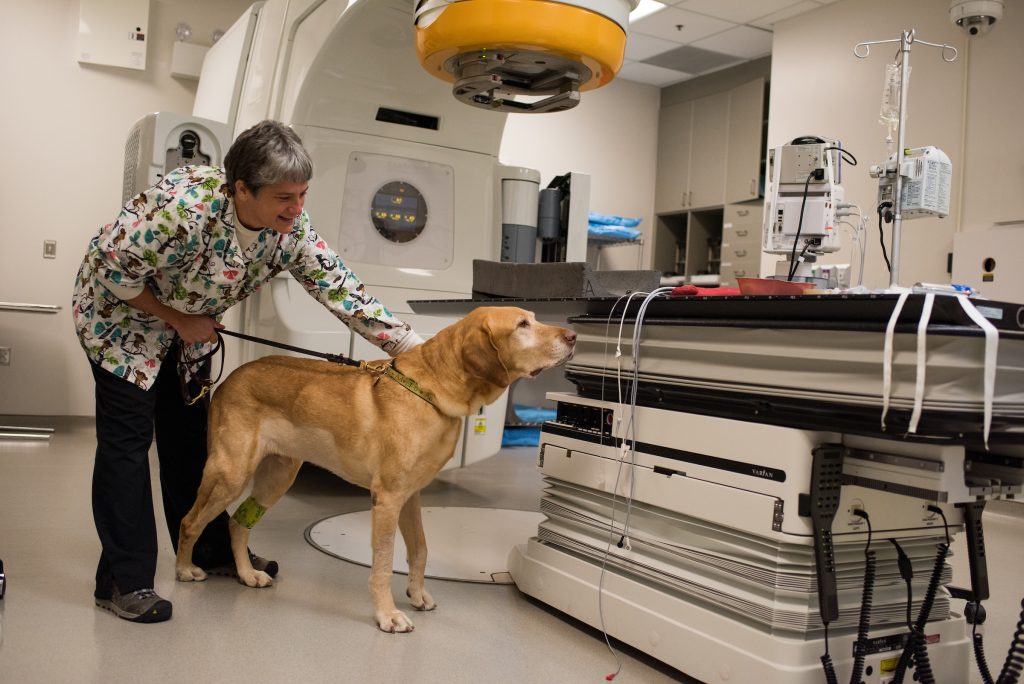 The V Foundation can help pet dogs and humans with cancer by finding cures more quickly. Excellent veterinary medical centers are teaming up with leading cancer centers to help dogs and humans beat cancer. Beneficiaries of the canine comparative oncology research approach include both human and canine patients (as well as their owners!) The goal is faster and less costly therapies, as well as better informed clinical trial designs for both.