Meet Dwan Thomas
Former MIT Basketball Player Battled Cancer Amid Catastrophic Hurricane
Enjoying motherhood and a successful career, Dwan Thomas was getting ready to celebrate her 36th birthday when she noticed her breast felt more dense than usual. She quickly dismissed it, deeming it a benign cyst. After all, she hadn't even gone for her first mammogram; she was way too young for breast cancer. But by Valentine's Day, the area in her breast felt rubbery, like chewed up bubble gum; and by March, it was hard as gravel. Dwan could not ignore it any longer. She immediately went for an ultrasound and a biopsy.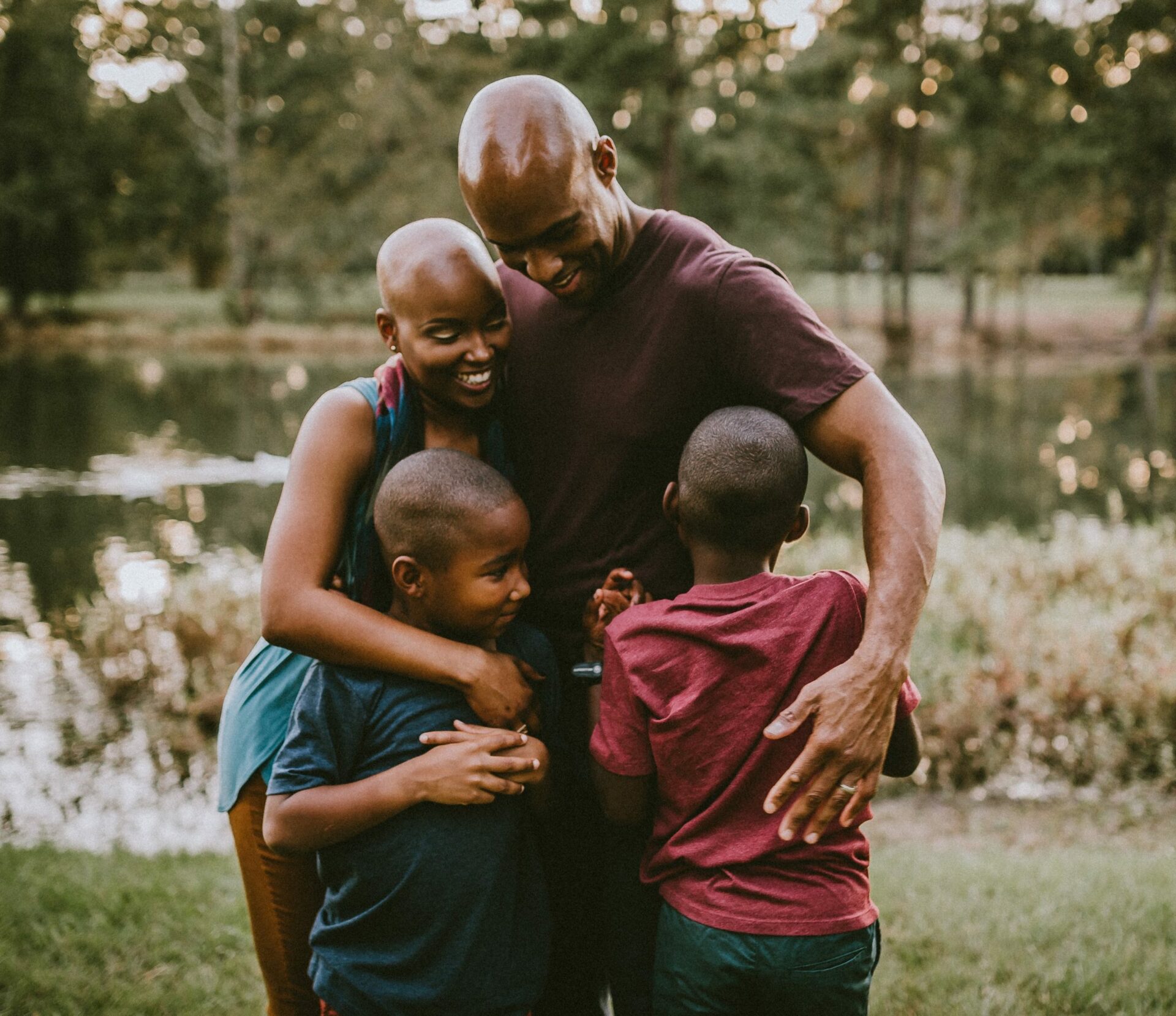 When her doctor called, Dwan did not allow the gravity of the words "you have cancer" to affect her. Upon hearing the diagnosis of advanced stage 2 invasive HER2-negative breast cancer, family and friends were devastated. Still, Dwan remained unshaken as she took a practical approach and planned her treatment with the oncology team at MD Anderson Cancer Center in Houston. As an engineer, Dwan liked statistics and took comfort in leaning on decades of research to determine the best treatment for a healthy future.
Fearless on the Outside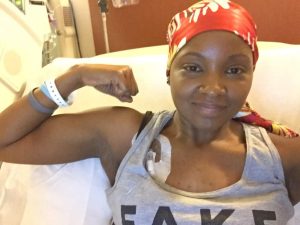 Before her lumpectomy, Dwan began chemotherapy treatments to shrink the tumor. Outwardly, she stayed strong for her children and all those around her. This former MIT basketball star had faced many fierce opponents, and cancer was no different. Telling herself she was a rock star, a badass and invincible, Dwan wore her game face at all times.
Cranking out emails and spreadsheets and keeping up with everything at home and work, Dwan pushed through the first 12 weeks of treatment like a full-court press. Then a switch in her chemotherapy regimen hit her like a freight train. A scary adverse reaction left her with difficulty breathing and walking. After a stint in the hospital, she soon recovered and felt renewed determination to continue with her treatments.
As if cancer wasn't enough, Hurricane Harvey came tearing through Houston, leaving a path of destruction in its wake. Dwan's house flooded, and her family lost just about everything. They stayed in hotels and with friends until they could rent a home. On top of it all, the chemo and radiation were taking its toll. Some days, Dwan felt she could hardly put one foot in front of the other. Finally, she decided to take time off work and start accepting help. She was soon surrounded by a "village" of people who supported her, especially her gym family at P3 CrossFit.
If you see or feel something – do something and don't wait. And be sure to let people help.
Dwan Thomas
Early Detection is Vital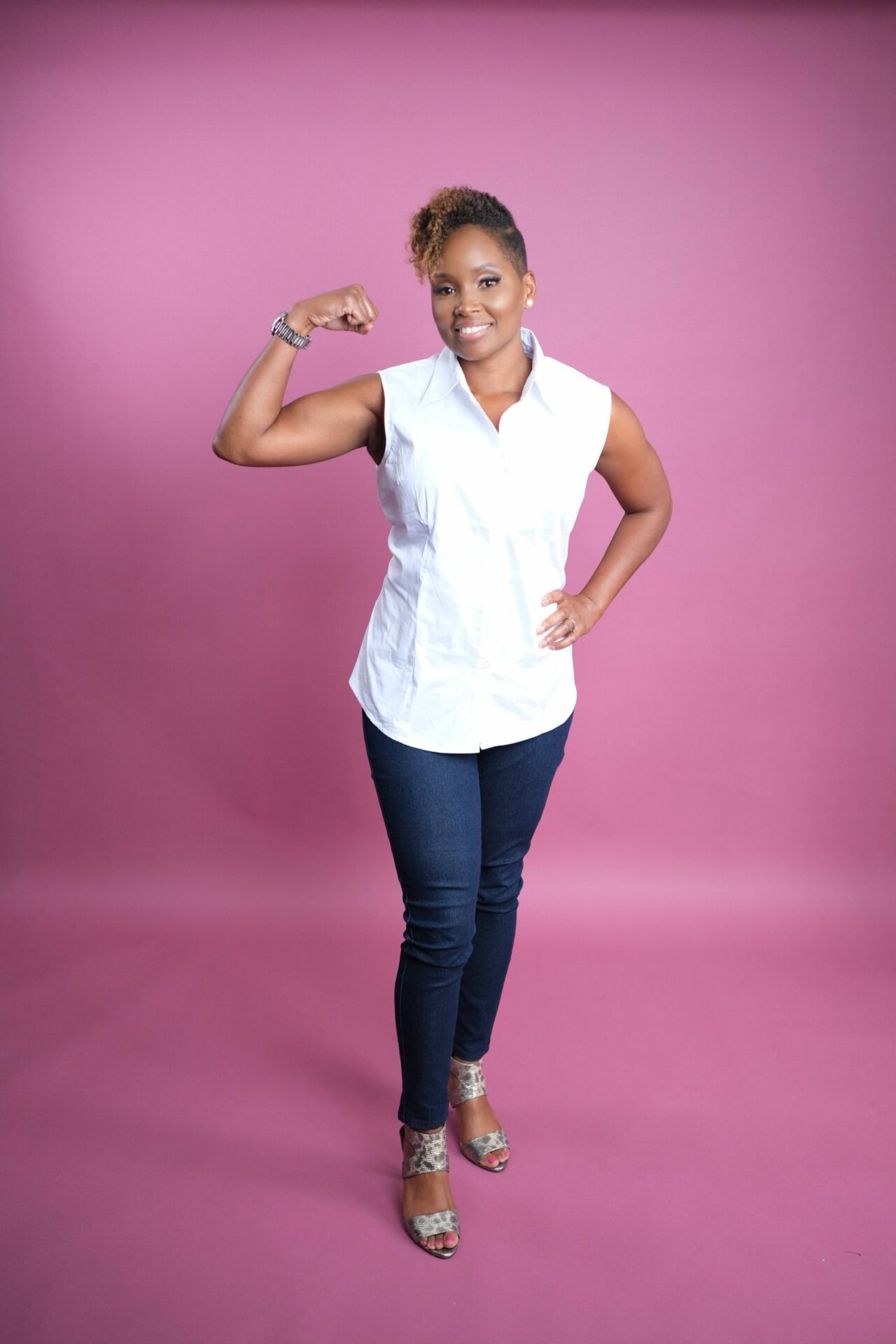 Since her cancer journey, Dwan urges her family and friends to be more diligent about their health. Like many in her family, Dwan's father was leery of doctors and medicine, but because of her experience, he sought medical attention for a problem that led doctors to discover a cancerous tumor on his kidney. Thankfully, her father's outcome is positive because of his early diagnosis.
Today, Dwan has a new perspective on what it means to be invincible. By sharing her story and advocating for additional research in cancer prevention, she hopes her experience can help others see how strong we can be when we care for—and lean on—each other.
Donate Now
Tell Your Story