Neuroblastoma, a childhood cancer that develops from a type of nerve cell called neural crest cells, is the third most common cancer affecting children. While current treatments have improved outcomes, they can cause long-term side effects and they don't work for everyone: About 50% of high-risk patients don't respond to the initial therapy or experience a recurrence.
To bring renewed hope for patients with hard-to-treat neuroblastomas, Judith G. Villablanca, MD, from the Children's Hospital Los Angeles co-founded the New Approaches to Neuroblastoma Therapy (NANT) consortium, where she works in the NANT Operations Center that provides the infrastructure for development and conduct of clinical trials.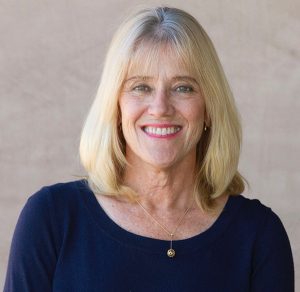 Villablanca and her colleagues designed the consortium as a conduit to fast-track promising new therapies. Specifically, NANT focuses on filling a key gap in the pipeline from laboratory discoveries to approved therapies, conducting early-phase clinical trials that test the safety of new approaches and provide preliminary data on how well they might work. If these early studies are successful, NANT partners with the Children's Oncology Group — a national group that performs children's cancer trials — to move potential treatments forward in larger clinical trials.
"NANT is the only clinical trials consortium focused on early phase trials of novel therapies for high-risk neuroblastoma patients with tumors that either didn't respond well to therapy or that came back," said Villablanca. "All our trials are based on compelling data from preclinical studies in neuroblastoma. Our unique repository of tumor samples and blood from patients treated on our trials also provides a valuable resource to researchers working in the lab to develop new therapies."
A network poised for action
Though the NANT consortium receives funding from the National Institutes of Health, it relies on V Foundation grants for several key functions. Most importantly, V Foundation support funds the clinical investigators and infrastructure needed to quickly turn lab findings into a clinical trial. This funding also supports the researchers, nurses and data managers involved in enrolling patients into early phase trials, which can cost as much as $30,000 for a single patient. It also enables the consortium to collaborate with a diverse group of clinical sites located throughout the United States, Canada, Europe and Australia, giving more children the opportunity to participate in clinical trials.
"The V Foundation support helps NANT and its member sites to be constantly poised to rapidly translate new ideas from the bench to the bedside," said Villablanca. "It means that when we find out something new in the lab, we can move ahead quickly without having to go through the process of securing all the funding for a particular drug study, finding clinical sites willing to participate, and then giving them time to get the staff and infrastructure necessary to conduct the clinical trial."
V Foundation funding is also used to perform laboratory studies in parallel with every NANT clinical trial. These correlative studies help reveal the biological mechanisms behind new treatments being studied in early phase clinical trials, helping to inform the science to design future treatments and trials.
Improving clinical care
NANT's clinical trials are already changing neuroblastoma therapy. For example, one trial showed that combining lorlatinib, an anaplastic lymphoma kinase (ALK) inhibitor, with chemotherapy is not only safe but has shown responses in patients with neuroblastoma. Based on these results, an ongoing Children's Oncology Group phase 3 study of an earlier ALK inhibitor was changed to so that patients would receive lorlatinib instead. Researchers in Europe are also planning a new trial based on this data.
"We provided the extensive safety and response data needed to amend the phase 3 study," said Villablanca. "This was only possible because of the detailed monitoring and correlative studies we're able to perform and because our collaborating sites had all the necessary resources."
NANT also helped to broaden the use of meta-iodobenzylguanidine (MIBG), a cutting-edge therapy that delivers targeted radiation to cancer cells in patients with neuroblastoma. I-131-MIBG is infused into the blood and enters neuroblastoma cells to deliver radiation to kill the cells. This intravenous medicine provides a way to deliver radiation more selectively to neuroblastoma cells with fewer side effects than an external radiation beam and can access small amounts of neuroblastoma cells at multiple sites in the body.
"When NANT started, only two cancer centers in the country offered MIBG therapy, and they manufactured it themselves," said Villablanca. "Because of the multiple studies that NANT performed with MIBG, this treatment is now available across the country and is one of the most commonly used and effective single agents for neuroblastoma therapy."
NANT researchers are now performing clinical studies that combine MIBG with other effective treatments to see which combinations work best. A recent NANT trial demonstrated that vorinostat, an HDAC inhibitor, improved responses to MIBG alone. NANT is now testing MIBG combined with immunotherapy. They are also studying a variety of immunotherapies and looking at how to incorporate these with other therapies to treat neuroblastoma patients at highest risk to further improve patient outcomes.
[expandable topic="A passion for helping children"]When she was just 10 years old, Villablanca knew she wanted a career that involved working with kids. She began by volunteering at a school for exceptional children, went on to become a pediatric physical therapist and then entered medical school, intending to become a pediatrician. But it wasn't until her medical residency at UCLA that she found her true calling – helping children with cancer achieve cures and grow into thriving adults.
"It was such a challenging field with so much information coming in," recalls Villablanca. "I felt like this was a field where I could really make an impact."
Now, some three decades later, Villablanca says that the long-term relationships with patients and their families are the most meaningful part of her job. "I met one young man when he was just three years old, and he will be 29 this year," said Villablanca. "Another of my neuroblastoma patients recently got into college, and I wrote her a reference letter."
Although losing a patient is one of the most difficult things oncologists deal with, Villablanca takes comfort in the fact that many more children are surviving neuroblastoma today than when she started in 1989. "There's no better reward than one of your patients sending you a Christmas card with their baby in the picture," she said. "It makes all the hard work very much worthwhile." [/expandable]