AREA INFORMATION
From award-winning white sandy beaches to the State Art Museum of Florida, Sarasota offers an unmatched experience in relaxation, cultural arts, sports, shopping, and dining.
It's home to the Ringling Museum of Art, a nationally recognized opera house, a ballet company, and symphony orchestra; the mild climate has made it an international golf destination, as well as the spring training home of the Baltimore Orioles.
Sarasota provides shopping in beautiful historic neighborhoods, access to deep-sea fishing and dinner cruises.
A weekend farmers market highlights local produce, artisans, and the downtown area. It has become a beloved home to many, and a top vacation destination for travelers.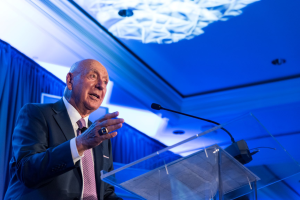 Available Tours and Activities
Shopping at St. Armands Circle
Website
The Circle was created by John Ringling who developed it to attract international visitors to Sarasota. Travel west over the Ringling Causeway and Sarasota Bay. Be prepared for lots of traffic, but it has great restaurants, boutiques, galleries and unique one-of-a-kind shops.
Enjoy a day at the Beach
The most popular local tourist attraction! Come enjoy a day at the beach with the barrier islands of Siesta Key, Lido Key, Longboat Key and Casey Key directly on the Gulf of Mexico. In 1987, Siesta Key was selected as the best beach in the world because of its extremely white, fine sand that is 99% pure quartz.
Ringling Museum of Art
(941) 359-5700 Website
One of the largest art museums in the state and the official museum of Florida with 66 acres. The Ringling Museum of Art offers 21 galleries of European paintings as well as Cypriot antiquities, Asian art, American paintings and Contemporary Art. Tours are offered daily from 10 a.m. to 5:30 p.m. on the hour.
Marie Selby Botanical Gardens
(941) 366-5731
On Sarasota Bay, it has been recognized as one of the top ten botanical gardens in the United States. Selby Gardens is open every day from 10 a.m. to 5 p.m.
Mote Aquarium
(941) 388-4441 Website
This aquarium has a shark habitat, stingray touch pool, manatee and sea turtle exhibits. World-renowned for its laboratory and marine life research.
The Downtown Sarasota Farmers' Market
Saturday mornings only from 7 a.m. to 1 p.m., rain or shine at Main Street and Lemon Avenue. Stroll the market and, in addition to the food, fresh produce, flowers and plants, you will find unique craft products, fine artisanship, live performances of entertainment and the wonderful aromas of fresh coffee and baked goods. Enjoy breakfast or lunch at one of the downtown eateries.
Deep Sea Fishing
Deep Sea charter boats are everywhere, but the most convenient location is Marina Jack. Check out Flying Fish Fleet, Outriggers, or many more to choose from at the marina.
Jet Skiing
Take in the beautiful views of the waterways and beaches while on jet skis. Siesta Key Watersports is ideally located on Little Sarasota Bay and in close proximity to Siesta Key.
Marina Jack Luxury Cruises
(941) 365-4232 Website
Enjoy a 90 minute sightseeing lunch cruise or a sunset dinner cruise.
LeBarge Tropical Cruises
(941) 366-6116 Website
They have tropical sunset cruises and dolphin watch cruises, both usually offering live entertainment and a full bar.
Busch Gardens – Tampa
About 1 hour north on I-75, Busch Gardens – Tampa offers animal attractions, live shows, rides and much more.